Bring your exceptional skills to
Overlake Medical Center & Clinics
Based in beautiful Bellevue, WA, Overlake Medical Center is a thriving, regional non-profit healthcare system with a 349-bed hospital and a growing network of primary, urgent care and specialty care clinics. Founded in 1960, we have remained independent and locally governed.
When you're focused on what matters most, it shows.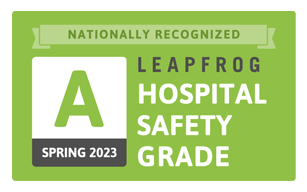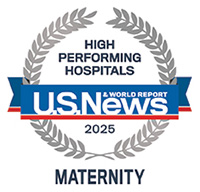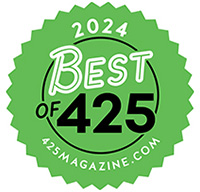 Why join Overlake?
Local Leadership
Our leaders are local, engaged and accessible. This gives us the flexibility to make changes when needed to support our staff.
Top Pay Rates
Our pay is among the best in this region with generous shift, education and certification premiums for certain roles.
Great Benefits
Your medical plan could be as low as $0 per month with many services at $0 cost. You'll also receive a 5% match on your retirement plan contributions with immediate vesting.
Quality
Recognized for quality and safety, including perennial Leapfrog A ratings and Healthgrades Patient Safety Excellence Award™. Overlake is also ranked in the top 5% nationally for patient safety.
Lifestyle
Our growing area has a thriving economy, great schools and natural beauty. If you prefer a more rural lifestyle, you'll find it just a short drive away.
Highly Rated Healthcare Employer in Puget Sound according to

Reviews and Ratings on Glassdoor
"Amazing Place To Work."
Registered Nurse in Bellevue, WA
Featured Jobs
Issaquah, WA
Compassionate Care for Every Life We Touch Medical Assistant/LPN - Overlake Primary Care Issaquah *$5,000 Sign-on Bonus * Overlake Clinics is focused on serving patients in convenient locations close to where they live and work. Our Issaquah Primary Care is looking for a dedicated team player to join the team. …
Bellevue, WA
Compassionate Care for Every Life We Touch Job Posting **$2,000 signing bonus included** Overlake Medical Center is currently seeking a Patient Care Technician/CNA for Critical Care Department. Our Critical Care Department is a 31 bed unit with a variety of specialties including open heart/thoracic surgery, neurology, neurosurgery, cardiology, pulmonary and …
Bellevue, WA
Compassionate Care for Every Life We Touch *Up to $20,000 Signing Bonus for Qualified Applicants Overlake Medical Center & Clinics in Bellevue, WA is looking for exceptional nurses to join us. We are hiring for various hospital based nurses who are committed to compassionate care. Current openings include: med surg, …
Join Our Talent Network
Stay connected with Overlake Medical Center & Clinics and receive alerts with new job opportunities and news relative to your interests
Investing for our future
Overlake's new 240,000 square foot patient care tower opened in February 2021 as the cornerstone of Project FutureCare, our $250 million, five-year campus renewal project. It includes a beautiful new Childbirth Center with state-of-the-art technology and a family-centered design.